2014iDOCS国际纪录片论坛将于2014年12月12至17日在北京电影学院举办。届时会有20部世界上最新最好的纪录片放映。影片放映时间和简介如下:
2014iDOCS国际纪录片论坛展映影片简介
2014 iDOCS International Documentary Forum Screening film Synopsis
媒体专场
她面前的世界 The World before Her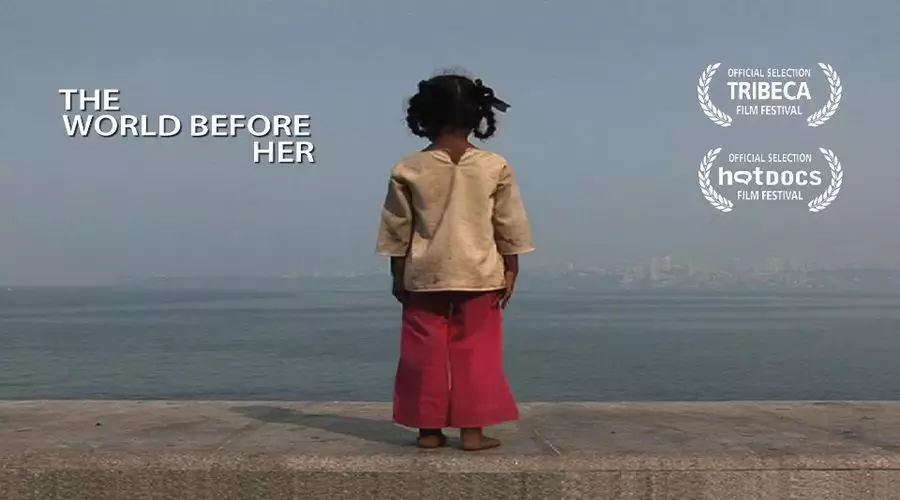 一部戏剧两个极端,深入内部真实展现。一面是印度小姐大赛选手艰苦的强化班,另一面则是为年轻女性开办的印度教原教旨主义武装训练营。《她面前的世界》,勾勒出印度在现代进程关键过渡时期经历着的文化冲突,是一幅发人深省的国家画像。
Moving between two extremes—the intimate verité drama of the Miss India pageant's rigourous beauty "bootcamp" and the intense regime of a militant Hindu fundamentalist camp for young girls—The World Before Her delivers a provocative portrait of India and its current cultural conflicts during a key transitional era in the country&quolt;s modern history.
律政姐妹 Sisters in Law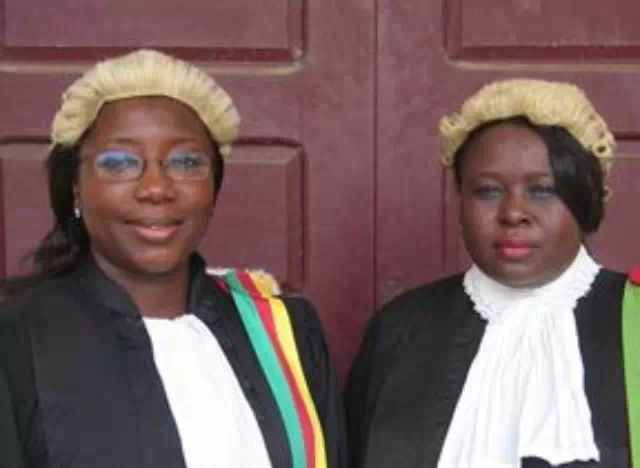 《律政姐妹》引人入胜,令人捧腹。在喀麦隆一个小小的法院,两个决心在村里"整风"的女人披荆斩棘似可撼动世界。强悍的州检察官Vera和法庭庭长Beatrice正在帮她们穆斯林村里的女人们找回勇气,克服家庭和社区的压力,不再沉默,为受虐待的女子打赢官司伸张正义。
Sisters in Law is a totally fascinating, often hilarious look at the work of one small courthouse in Cameroon where two women determined to change a village are making progress that could change the world. The tough-minded state prosecutor Vera Ngassa and Court President Beatrice Ntuba are working to help women in their Muslim village find the courage to fight often-difficult cases of abuse, despite pressures from family and their community to remain silent.
开幕影片
爱不止息Stream of Love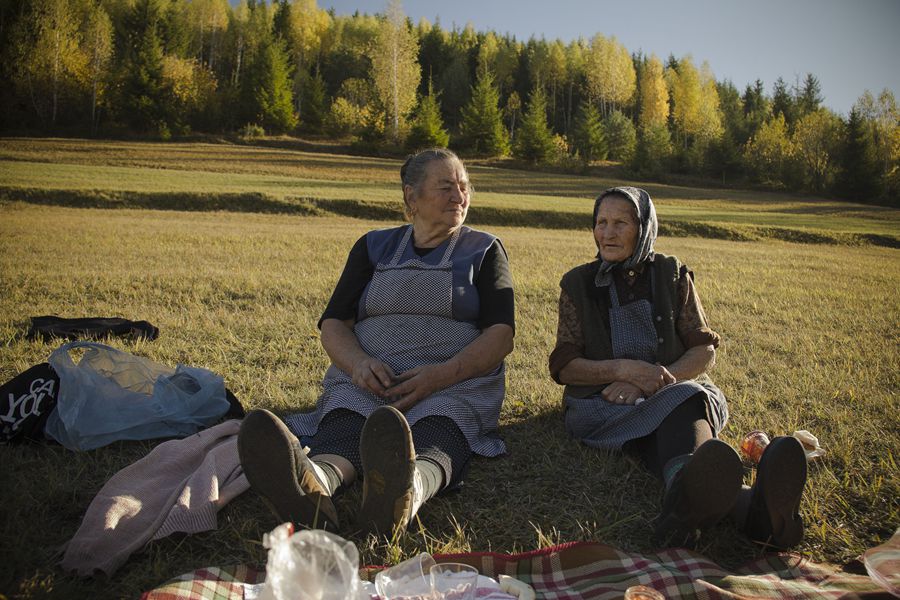 《爱不止息》中,一位上年纪的农民鳏夫想要试试运气再次拥抱爱情。在走访了村里许多女人之后,他找到了来自身体和灵魂的爱恋,而爱情的秘密深植于心,充满了戏剧性。他的生活一下子乐趣无穷。
Stream of Love is a documentary-tale of an elderly peasant widower who wants to try his luck at finding love again. As he visits lots of women in the village, the deep and dramatic secrets of body-and- soul love and joie de vivre come to life. Naturally, all with charm and humor that brings tears to our eyes.
展映影片
地球上的另一夜 Another Night on Earth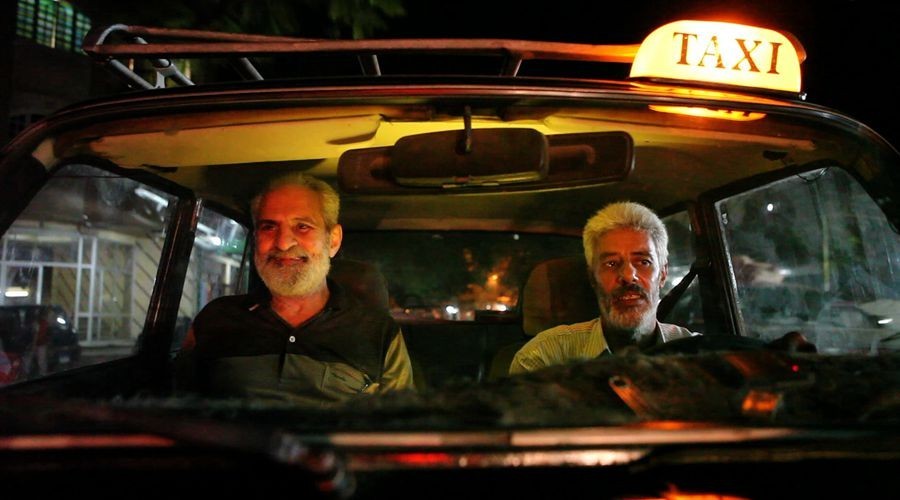 变革中的开罗有着几乎世界上最糟糕的交通状况。无休止的堵车间,乘客和的哥们聊着聊着就争论起这片土地上人民的现在和未来,从中我们窥见,国家的前景和矛盾如何影响着正在经历社会巨变的整个民族。
Cairo, a city in the midst of revolution, has the worst traffic in the world.In endless traffic jams, passengers and taxi drivers talk and debate about their present and future, and we discover the outlooks and problems influencing a people in the midst of dramatic social change.
幸福 Happiness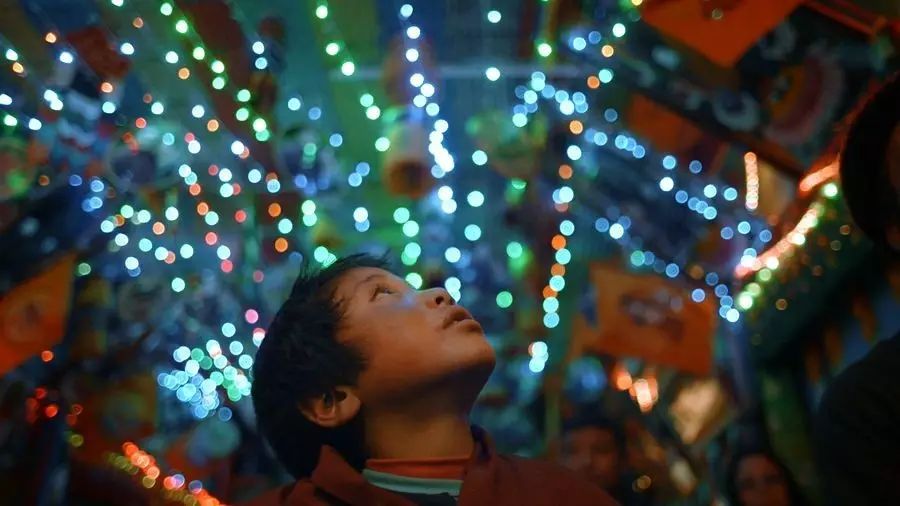 在不丹喜马拉雅山旁的村庄Laya,住着八岁的爱幻想、孤独的僧人Peyangki。不久,村里就会通上电,村里的第一台电视会在Peyangki眼前闪烁——世界即将和他紧密相连。
Peyangki is a dreamy and solitary eight-year-old monk living in Laya, a Bhutanese village perched high in the Himalayas. Soon, the world will come to him: the village will be connected to electricity, and the first television will flicker on before Peyangki&quolt;s eyes.
森林传说 Tale of a Forest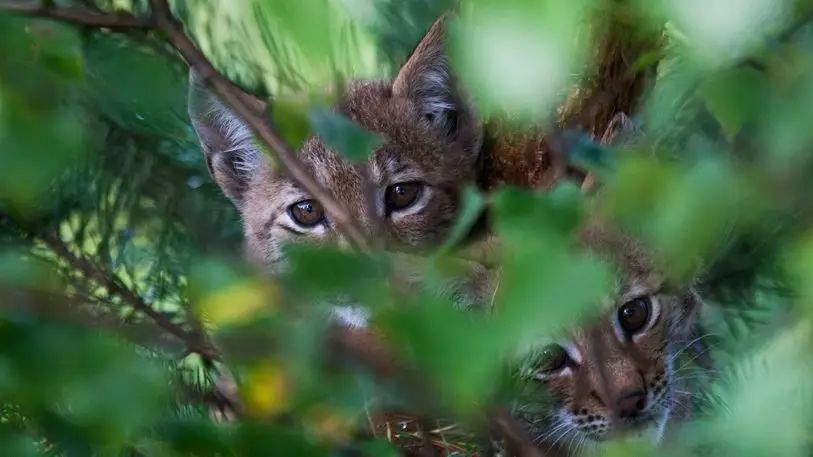 《森林传说》拍摄于芬兰,带领观众纵览芬兰北方广袤森林里生机勃勃、令人惊叹的动物植物、它们的生活,以及它们在季节变换中必须克服的生存挑战和艰辛。
Captured in Finland, Tale of a Forest is an extensive, stunning look at the prosperous animal and plant life that makes its habitat in the extravagant forests of Northern Finland, and the obstacles both must conquer as the seasons alter.
心灵重荷 Burden of My Heart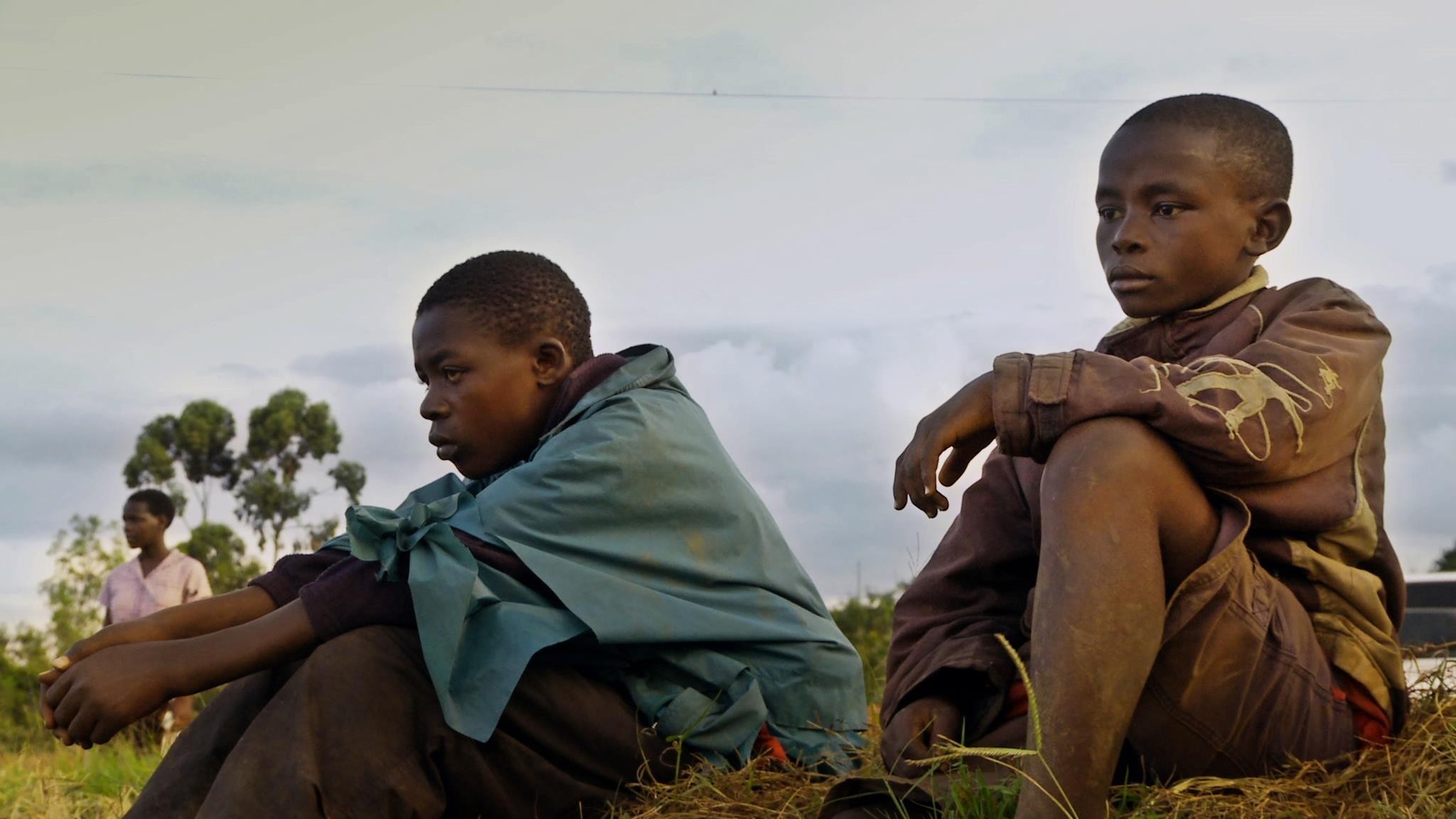 《心灵重荷》是关于幸存者的故事。1994年卢旺达种族大屠杀中,他们熬过一百多天地狱般的日子。17年过去了,他们必须继续活下去。影片也聚焦在下一代人身上,期待他们在废墟之中重建和平。
Seventeen years ago many of the Tutsis and pro-peace Hutus in Rwanda didn't survive. This is a film about the survivors, who have to continue their lives after one hundred days of hell. It also focuses on the next generation, who are expected to create peace amid the ruins.
照片中的人生 Life in Stills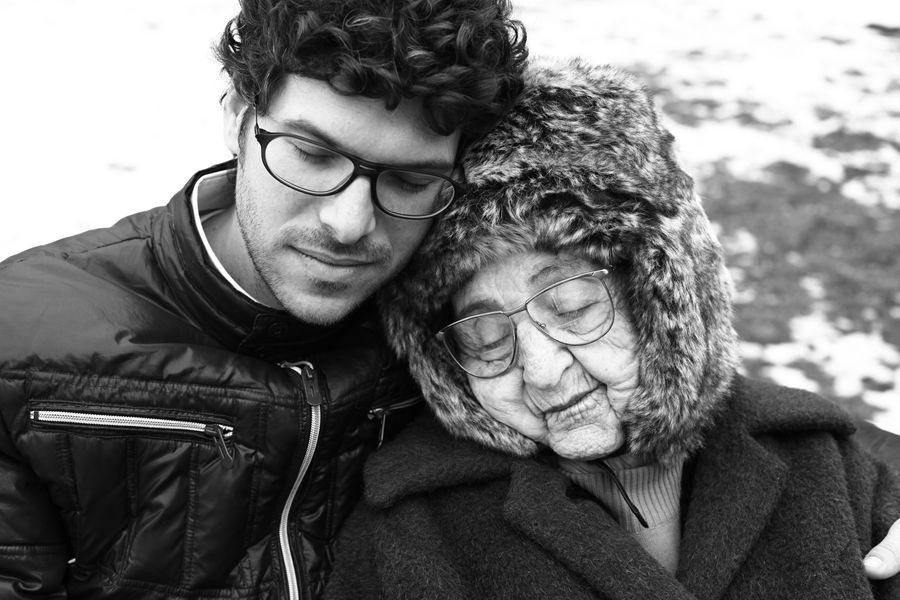 96岁的米里亚姆•魏森斯坦因和她的孙子本合力挽救著名的"照片屋"和里面保存的近一百万张底片。这些底片记录了以色列人的重要时刻。在伤心难过的跋涉中,祖孙二人经历了许多有趣和感人的事。
A photo shop owner and her grandson join forces to save the shop and the nearly one million negatives that document Israel&quolt;s defining moments. Despite the generation gap and many conflicts, Ben and Miriam embark on a heart-wrenching journey, comprising many humorous and touching moments – a journey that requires a lot of love, courage, and compassion.
隔代表亲 First Cousin Once Removed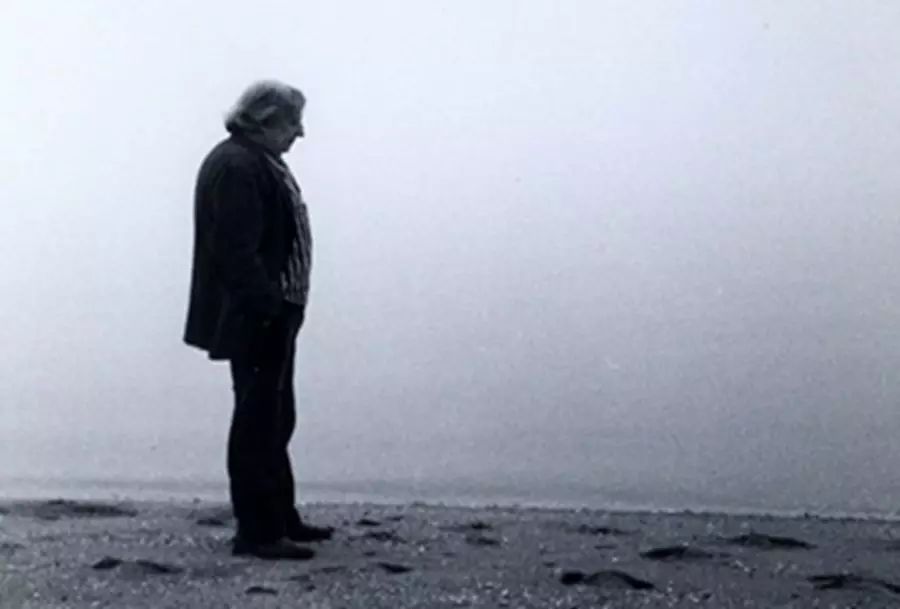 杰出的诗人、翻译家、评论家和教授,埃德温•侯内希曾著有几十本书和诗作,受到世界各地评论家褒奖。他的精译使英语国家读者惊讶地认识这位曾被忽视的文学巨匠,而他也被西班牙国王与葡萄牙总统授予荣誉骑士称号。《隔代表亲》深情描绘了侯内希先生与阿兹海默病和记忆丧失抗争的过程。
A distinguished poet, translator, critic and teacher, Edwin Honig wrote dozens of books and poems that attracted critical praise around the world. His seminal translations awakened English-speaking readers to previously overlooked literary giants, resulting in honorary knighthoods from the king of Spain and the president of Portugal. First Cousin Once Removed paints a deeply personal portrait as Honig journeys through the ravages of Alzheimer's disease and memory loss.
水孩子 Water Children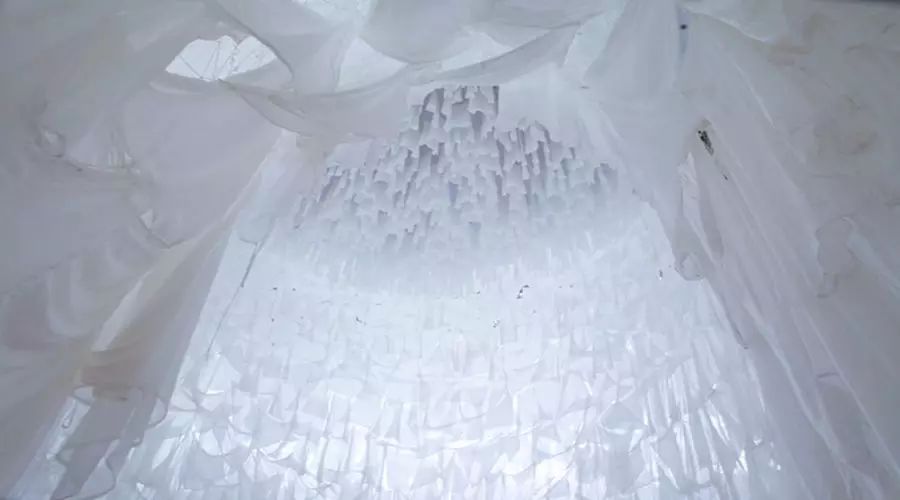 本片循着荷兰裔日本钢琴家、艺术家向井山朋子的足迹,记录她突破常规,以女性和生育为主题创作的巨型艺术作品。在这里,人们坦率地道出私密的细节,关于已出生的或未出生的孩子,关于性,关于人生选择等等,成就一部关于母性、流产和更年期的宏大史诗。
This film followed the trail of the unconventional Dutch-Japanese pianist and artist Tomoko Mukaiyama who made a huge work of art on the theme of womanhood and fertility, where people confessed intimate details about children who were or were not born, about sexuality and life-choices. This resulted in a majestic epic about motherhood, miscarriages and menopause.
我的名字叫盐 My Name is Salt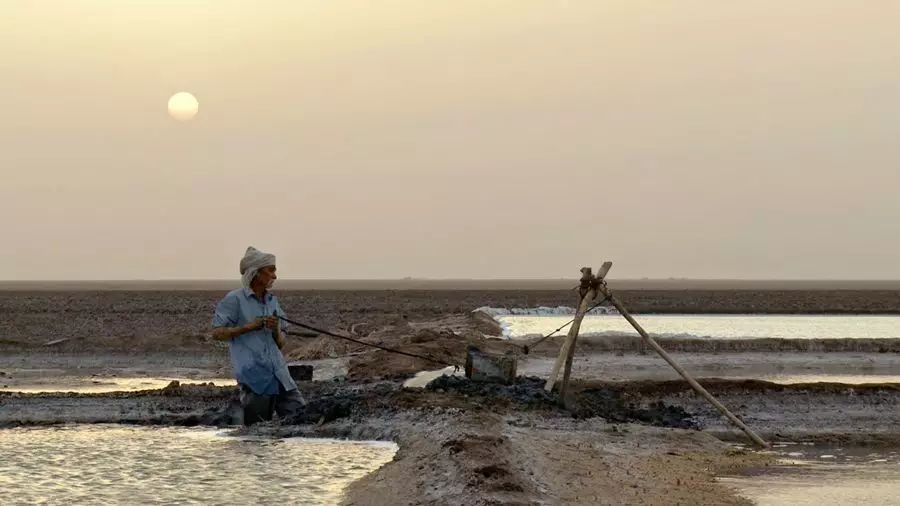 年复一年,上千个家庭来到印度的某一处沙漠,在望不到头的八个月时间里,从炙热的土地中采盐。季风来临的时候,雨水把盐田冲毁,沙漠变成泽国。但是到了来年,这些家庭依旧回到这里,制出他们引以为傲的、世界上最洁白的盐。
Year after year,for an endless eight months, thousands of families move to a desert in India to extract salt from the burning earth. Every monsoon their salt fields are washed away, as the desert turns into sea. And still they return, taking pride in producing the whitest salt in the world.
生命之歌 The Song of Life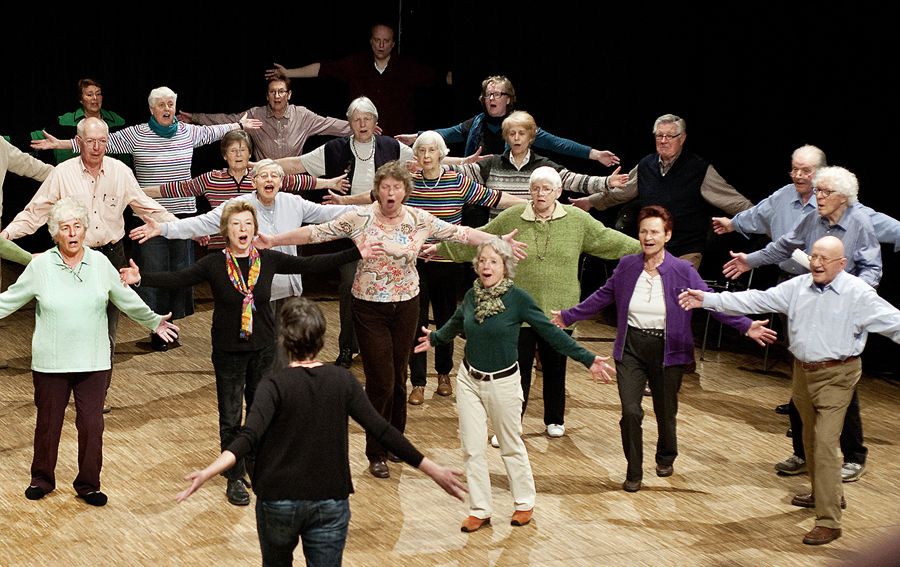 《生命之歌》跟随拍摄作曲家贝恩哈德•科尼西的两个项目。在斯图加特索南伯格疗养院,他请爷爷奶奶弹钢琴,拉手风琴,把过去的故事改编成现代的曲子。在科隆,他领导一支70岁以上的老年合唱团,一起提炼各自的生活主题谱写成生命之歌。
The Song of Life follows German composer Bernhard König during two intriguing projects. In the Sonnenberg nursing home in Stuttgart, he gets elderly ladies and gentlemen to the piano or accordion and translates the stories of their past into modern arrangements. In Cologne, he leads a chorus of old men and women - if you&quolt;re under 70, you need not try out - and together they put themes taken from their own lives to music.
浪漫帕慕岛 What Happened on Pam Island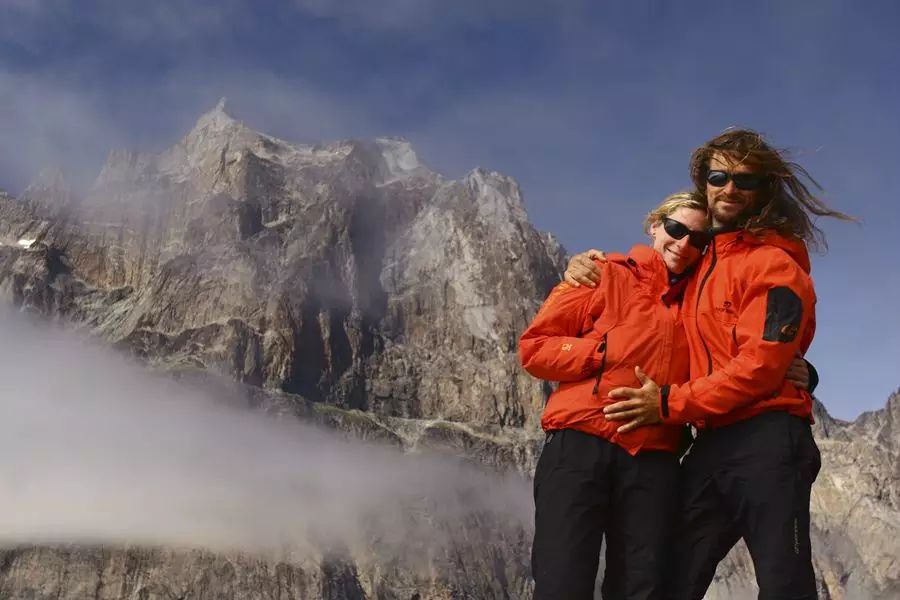 非凡的浪漫:波兰登山家Eliza和David开始了前往格陵兰南岛峡湾的孤独旅程,目的地是世界最高的海崖。通向垂直的崖壁只有一个办法,只能划着皮艇穿越风暴肆虐的大海(水温低至0摄氏度,翻船即意味着数分钟内体温骤降致死)。1500米高的垂直崖壁上,只有他俩在攀登。这一切,都是为了一个亲吻。信任与热情、奇异而原创的爱情表达,展现在最美的风景。
An extraordinary romance: Polish alpinists: Eliza Kubarska and David Kaszlikowski, take a lonely journey to the fjords of southern Greenland to reach the world&quolt;s highest sea cliff. The vertical wall is reachable only by Kayak across an eerie, storm-ridden sea (the water around is freezing dips to 0 °C - capsizing in this area mean hypothermia and death within minutes) and then they are alone on 1,500 meters of vertical cliff-face - and all for a kiss. Trust, passion and strange, original love in some of the most beautiful landscape you have ever seen.
金边摇篮曲 Phnom Penh Lullaby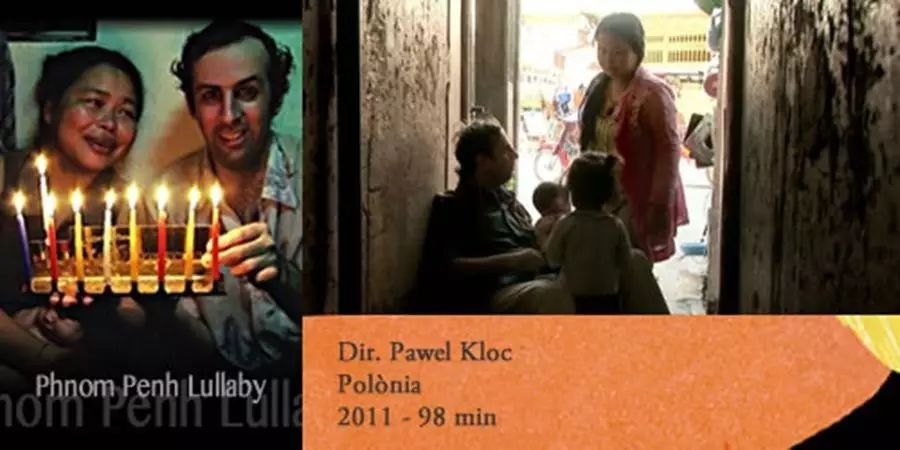 《金边摇篮曲》,一个男人寻求爱与认可的故事。Ilan离开以色列,梦想展开新的人生。他在柬埔寨金边,和高棉女友Saran带着两个女儿(两岁的Marie和六个月的Jasmine),仅靠街头算命维持生计。在金边,很难想象Saran和Ilan这样的人会走到一起——酗酒的柬埔寨女人,和移居此地以期改善生活的以色列男人。很明显,这段关系问题重重,他们语言不通,也没有足够的钱和感情来尽到抚养女儿的责任。
Phnom Penh lullaby is an intimate story of a man looking for love and acceptance. IlanSchickman left Israel dreaming of a new life. He now lives in Phnom Penh, Cambodia, with his Khmer girlfriend Saran and daughters Marie, 2 years old, and Jasmine, 6 months, trying to make ends meet as a street fortune-teller. Saran and IlanSchickmanare an unlikely couple in Phnom Penh. She is an alcoholic Cambodian, and he an Israeli who moved to Phnom Penh looking for a better life. It quickly becomes clear that their relationship is extremely problematic. They don&quolt;t speak one another&quolt;s language, nor do they possess enough money or affection to raise their young daughters properly.
慈善啊慈善 Mercy Mercy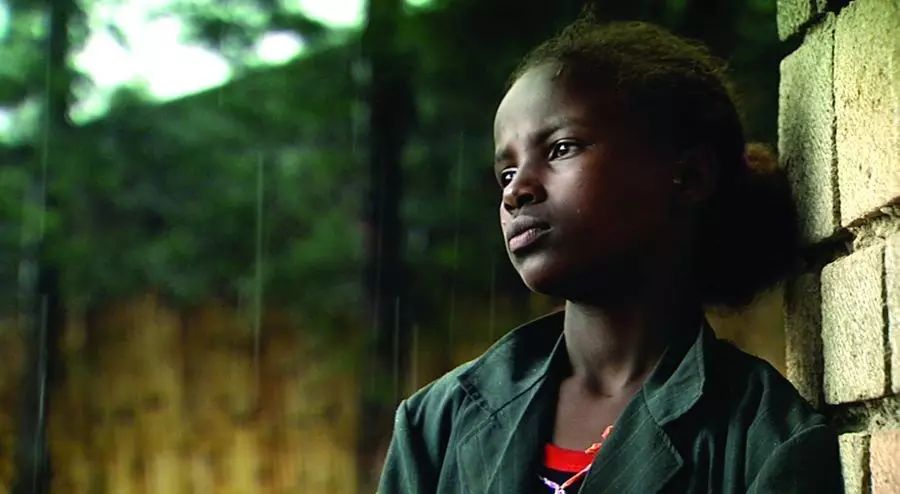 跨国(丹麦、埃塞俄比亚)纪录长片《慈善啊慈善》挑战的是西方通过儿童领养来帮助第三世界国家的善意之举。影片揭露了这个以孩子和慈善为名的全球产业不为人知的一面。
Mercy Mercy is an international feature documentary film. The film challenges the West&quolt;s well-meaning attempt to help the third world through adoption. It exposes a global child and compassion industry, operating in the shadows.
噩梦惊醒 Awake in a Bad Dream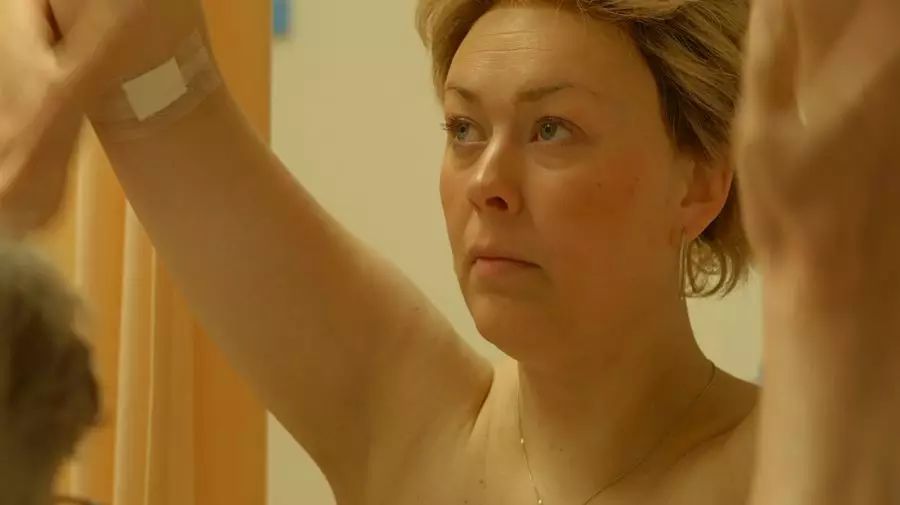 对于Ingrid、Vicky和Sabrina来说,与乳腺癌对抗的日子各有不同。她们都在经历艰难痛苦的治疗,帮助恢复,但也都敏锐地意识到,疾病会毫无预兆再次抬起丑陋的头颅。《噩梦惊醒》通过非常私人且亲密的方式,展现三个女人和她们的伴侣在确诊后如何重新把握人生。
For Ingrid, Vicky and Sabrina, breast cancer takes on various forms. They are working towards recovery through tough and painful treatment, but are acutely aware that the disease can rear its ugly head again without warning. In a very personal and intimate way, Awake in a Bad Dream shows how the women and their partners try to regain control of their lives after the diagnosis.
瓜熟蒂落 Blush of Fruit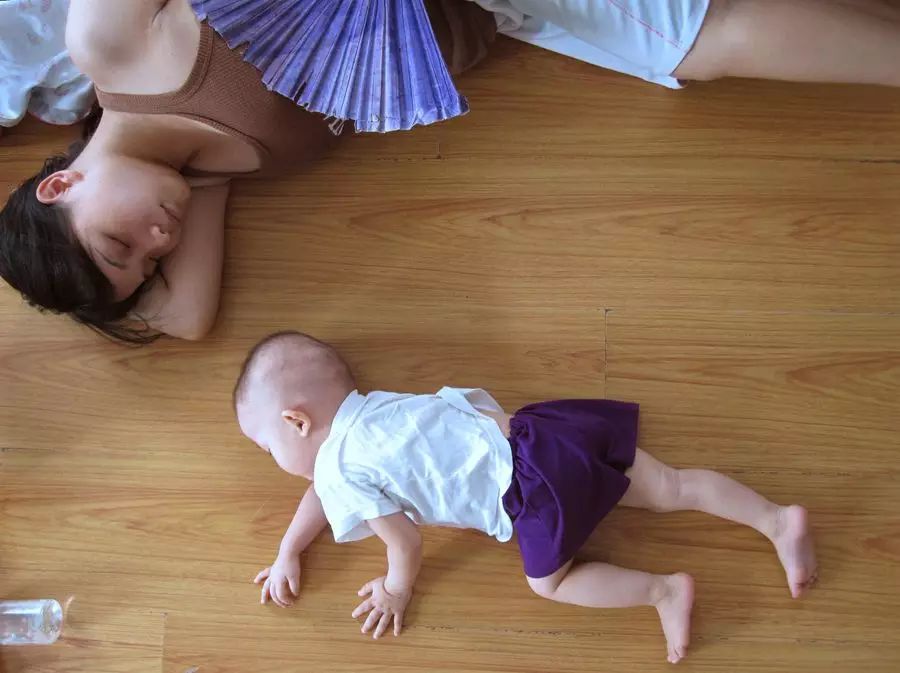 在越南中部芽庄的海边小镇,一座三层小楼里住着四位年轻的待产妈妈。这所房子成为了她们的庇护所,因为她们怀孕的事情不能让家人知道。作为回报,她们必须照看这里的十八名孤儿。
In a modest three storey home located in the beachside town in NhaTrang (central Vietnam), reside four young expectant mothers. With their pregnancies hidden from their families, they are given shelter. But in return they must care for the centre&quolt;s18 orphaned children.
伊莲娜 Elena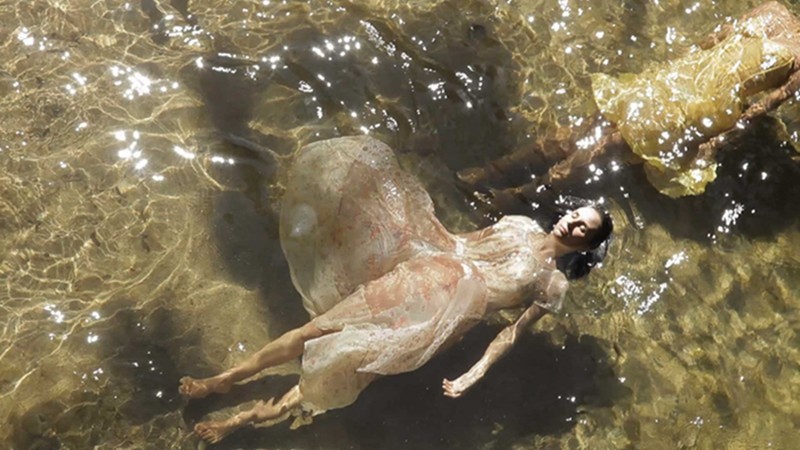 巴西女子Elena带着和妈妈同样的电影演员梦来到纽约。她抛下了军事独裁下东躲西藏的童年,也抛下了七岁的妹妹Petra。20年后,Petra也成了演员,去纽约寻找Elena。她只有姐姐零星的线索:家庭录像、剪报、日记和信件。渐渐地,两姊妹的形象开始模糊,分不清彼此。当Petra最终在意想不到的地方发现Elena时,她不得不学会放手。
Elena, a young Brazilian woman, travels to New York with the same dream as her mother, to become a movie actress. She leaves behind her childhood spent in hiding during the years of the military dictatorship. She also leaves Petra, her seven year old sister. Two decades later, Petra also becomes an actress and goes to New York in search of Elena. She only has a few clues about her: home movies, newspaper clippings, a diary and letters. Gradually, the features of the two sisters are confused; we no longer know one from the other. When Petra finally finds Elena in an unexpected place, she has to learn to let her go.
全村结婚总动员 I Will Marry the Whole Village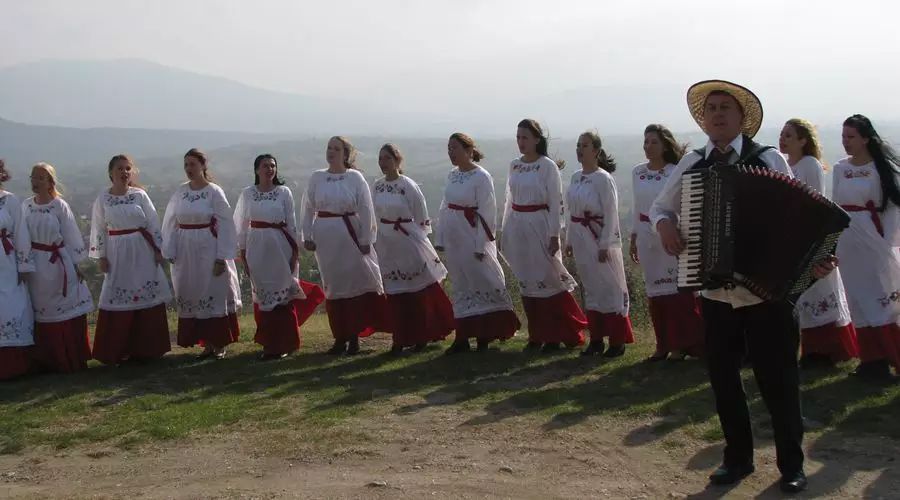 塞尔维亚南部村庄马特耶瓦奇,住着300多未婚男子。从村里开车10分钟就是40万人口的大城市尼什,但是那里女人都不愿意住在农村。佩卡,未婚的手风琴家,决定亲自实施一个伟大计划,把女人们吸引到村子里,让老少光棍儿们都能成家。最后还要把自己"嫁"出去。
The village of Matejevac, in the south of Serbia, has over 300 unmarried men. The village is only a ten-minute drive from the city of Niš with the population of around 400,000 citizens, but the women there do not want to live in the country. Peca, an unmarried accordion player, has decided to take the matter into his own hands and to carry out a great project aiming at marrying the young and old by attracting women to the village. And to get married himself in the end.
闭幕影片
当我行走时 When I Walk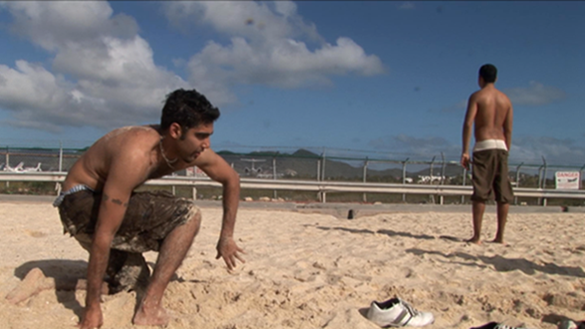 2006年,25岁的杰森•达希尔瓦在海边度假时突然摔倒,无法站起身来。双腿失去知觉,让他不能再忽视自己的病情。医生早就诊断出多发性硬化症,可能引发失明、肌肉失控以及多种并发症。海边摔倒后,母亲让他明白,虽然身患残疾,但他仍很幸运,还可以追求钟爱的艺术和电影。杰森拿起相机,把镜头对准每况愈下的身体,开始了寻求治愈、自我发现与爱的世界之旅。
In 2006, 25-year-old Jason DaSilva was on vacation at the beach with family when, suddenly, he fell down. He couldn't get back up. His legs had stopped working; his disease could no longer be ignored. Just a few months earlier doctors had told him that he had multiple sclerosis, which could lead to loss of vision and muscle control, as well as a myriad of other complications. His Mom reminded him that, despite his disease, he was still a fortunate kid who had the opportunity to pursue the things he loved most: art and filmmaking. Jason picked up the camera, turned it on his declining body, and set out on a worldwide journey in search of healing, self-discovery, and love.
---
2014iDOCS国际纪录片论坛展映日程
2014iDOCS国际纪录片论坛影片展映日程

地点:北京电影学院标放厅

时间:2014年12月12—17日

日期

时间

影片

国家/地区

片长(分钟)

12月12日星期五

14:00

媒体专场:她面前的世界

加拿大

89

16:00

媒体专场:律政姐妹

英国

90

19:30

开幕影片:爱不止息(Q&A)

匈牙利

70

12月13日星期六

14:00

地球上的另一夜

西班牙

52

15:00

幸福

法国

80

18:00

森林传说(Q&A)

芬兰

75

19:40

心灵重荷(Q&A)

芬兰

45

20:40

照片中的人生(Q&A)

以色列

58

12月14日星期日

14:00

隔代表亲

美国

78

15:30

水孩子

荷兰

75

18:00

我的名字叫盐(Q&A)

瑞士

92

19:50

生命之歌(Q&A)

德国

89

12月15日星期一

17:30

浪漫帕慕岛(Q&A)

波兰

64

18:50

金边摇篮曲(Q&A)

波兰

98

20:50

慈善啊慈善(Q&A)

丹麦

90

12月16日星期二

18:00

噩梦惊醒(Q&A)

荷兰

108

20:00

瓜熟蒂落(Q&A)

澳大利亚

82

12月17日星期三

17:30

伊莲娜

巴西

80

19:00

全村结婚总动员

塞尔维亚

57

20:10

闭幕影片:当我行走时

美国/加拿大

85

热线:(010)88550622/0623 网站:www.idocs.cn Email:idocs@idocs.cn

微信公众号:iDOCS_film 新浪微博:www.weibo.com/idocsbj

【购买电影票】http://idocs.cn/tickets02.asp

【专业活动注册】http://idocs.cn/Login02.asp
2014 iDOCS International Documentary Forum Screening Schedule

Venue: Beijing Film Academy (Standard Theatre)@ 12—17 /Dec/2014

Date

Time

Film

Origin

Duration (Minutes)

12 Dec Friday

14:00

Media Exclusive: The World before Her

Canada

89

16:00

Media Exclusive: Sisters in Law

UK

90

19:30

Opening Film: Stream of Love (Q&A)

Hungary

70

13 Dec Saturday

14:00

Another Night on Earth

Spain

52

15:00

Happiness

France

80

18:00

Tale of a Forest

(Q&A)

Finland

75

19:40

Burden of My Heart

(Q&A)

Finland

45

20:40

Life in Stills (Q&A)

Israel

58

14 Dec Sunday

14:00

First Cousin Once Removed

USA

78

15:30

Water Children

Netherlands

75

18:00

My Name is Salt

(Q&A)

Switzerland

92

19:50

The Song of Life

(Q&A)

Germany

89

15 Dec Monday

17:30

What Happened on Pam Island (Q&A)

Poland

64

18:50

Phnom Penh Lullaby

(Q&A)

Poland

98

20:50

Mercy Mercy (Q&A)

Denmark

90

16 Dec Tuesday

18:00

Awake in a Bad Dream (Q&A)

Netherlands

108

20:00

Blush of Fruit(Q&A)

Australia

82

17 Dec Wednesday

17:30

Elena

Brazil

80

19:00

I Will Marry the Whole Village

Serbia

57

20:10

Closing Film: When I Walk

USA/Canada

85

Hot line: +86 (10) 88550622/0623 Website: www.idocs.cn E-mail: idocs@idocs.cn

Wechat Public Account: iDOCS_film Sina Weibo:www.weibo.com/idocsbj



---
iDOCS国际纪录片论坛:www.idocs.cn

北京零频道:www.bjdoc.com
iDOCS新浪微博:http://weibo.com/idocsbj

iDOCS微信账号:iDOCS_film
Beijing Channel Zero Media
(Documentary Film Specialists)
Tel: +86 10 88550623 Fax: +86 10 88550622
"一个国家没有纪录片,就像一个家庭没有相册。"
——智利纪录片导演 Patricio Guzman
---